If you're like us, and don't like reading, just give me a call: 561/307-2359. We'll talk about how great your family is; how awesome your wedding is going to be; how important your event is and what we can do for you — no committal, just friendly information. This is an important step to capturing the essence of you, your family or event, and I'm all ears. It all starts with the call.
Family sessions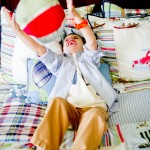 We call our young family sessions "photo playdates" because no one likes to sit for the camera, and every kid loves to play. Our style blends the fun and natural expressions of a playdate with wonderful photo opportunities. Real smiles, natural poses. Real fun moments that you'll want to remember and share.
We shoot on location, so think about a special spot for your family, and a favorite activity. And we can help create a place and activity that will get everyone involved. And sometimes, just being at home is the best place!
Sessions last between one and 1.5 hours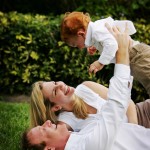 Rates:
Note: session fees are waived for purchases totaling more than $1,500.
Playdate sessions are $145 through June, 2011 and include creative, editing and consultation time.
What's next?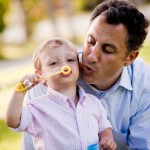 After your session, you'll receive a link to a private, online gallery of your images. You'll also receive five sharing-size files right away, to share on social media, your phone, and at home.
Please see our books and displays page for all the "after the session" things we create with your images, from custom canvases and framing, to lucite- and metallic-mounted displays, to custom mini-albums, coffeetable books, to great gifts, including stationery, cards, jewelry and more!